Minnesota Rep. Ilhan Omar posted to Instagram a picture with House Speaker Nancy Pelosi from a trip they took together to Africa to send a pointed message to President Donald Trump after his recent "go back" tweet.
Omar is a member of "The Squad," an informal group of four progressive Democratic congresswomen who have clashed recently with Pelosi over the party's political strategy, such as the recent Senate immigration bill that passed the House with Dem support. The Squad voted against it.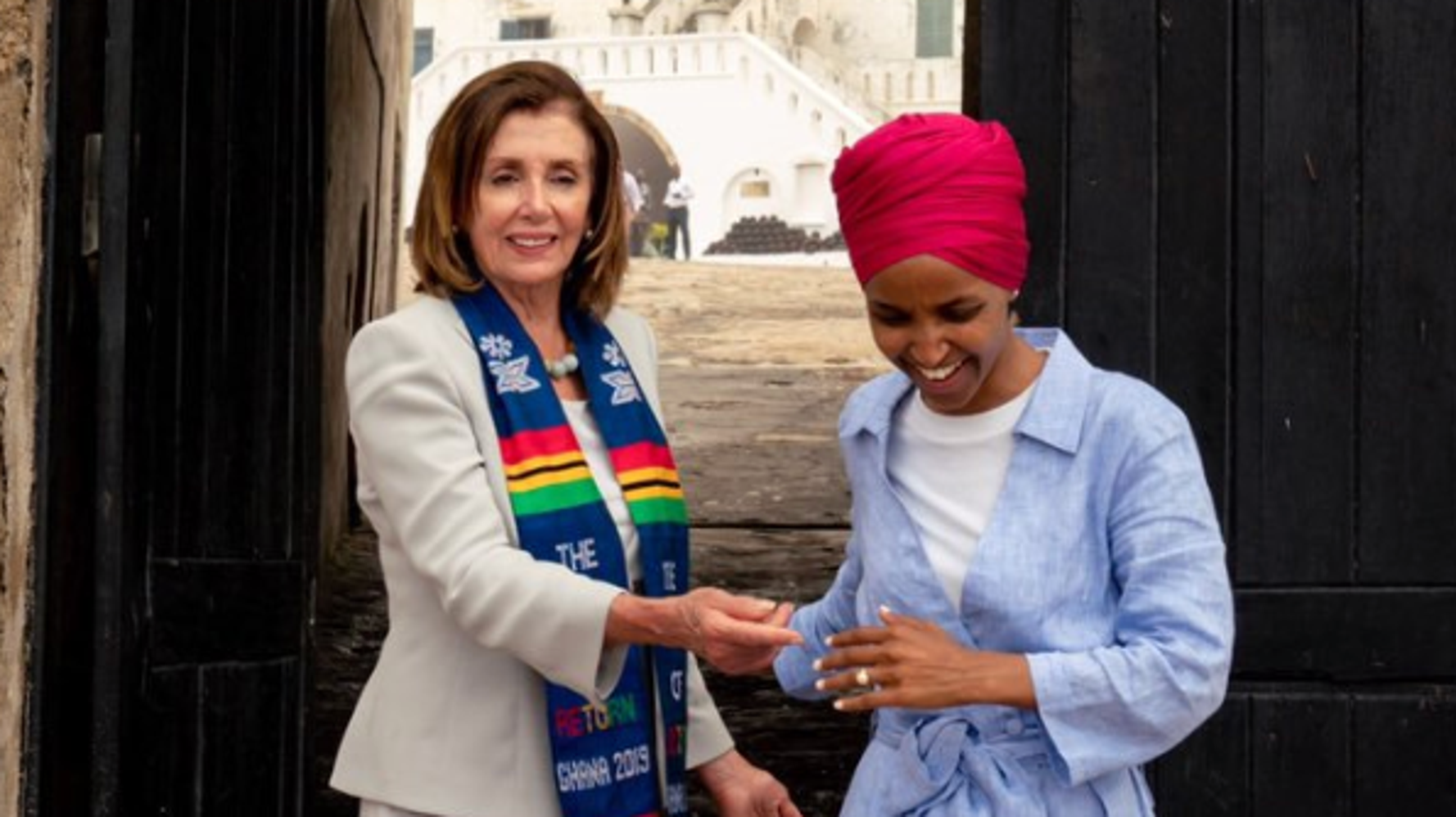 Trump suggested earlier this month that The Squad—which also includes New York Rep. Alexandria Ocasio-Cortez, Michigan Rep. Rashida Tlaib, and Massachusetts Rep. Ayanna Pressley—should return to the lands of their ancestors in a tweet widely condemned as racist.
All four women are nonwhite, American citizens, and three were born in the U.S. Omar arrived in America as a child refugee fleeing war in Somalia back in the early 1990s. After Trump's tweet, his supporters at a rally chanted "send her back" about Omar.
"They said 'send her back' but @SpeakerPelosi didn't just make arrangements to send me back, she went back with me," Omar posted on Instagram, suggesting the pair had buried the hatchet over recent disagreements. "So grateful for the honor to return to Mother Africa with the @TheBlackCaucus and commemorate The Year of Return!"
More from Newsweek
Posted by Libergirl