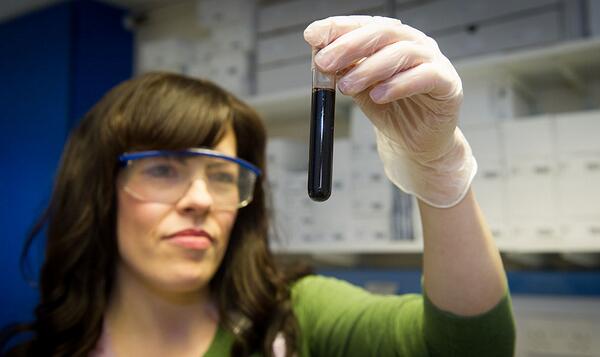 British scientists have developed a blood test that identifies the 10 proteins that show Alzheimer's disease is imminent, thus allowing physicians to take action against the condition before symptoms start to appear.
After studying the disease for 10 years, researchers from Oxford University and Kings College, in cooperation with UK company Proteome Sciences, say their test can predict – with an 87-percent accuracy rate – the onset of Alzheimer's within one year in individuals suffering memory loss.
The research took blood samples from 1,148, of whom 476 had Alzheimer's disease, 220 had memory problems, and a control group of 452 showed no signs of dementia.
The team discovered that 16 proteins were associated with memory loss and 10 of those could predict whether someone would go on to develop Alzheimer's.
Laboratory exams can now begin to determine which drugs halt the onset of Alzheimer's.
Posted by The NON-Conformist