The FBI is helping to evaluate whether the fatal stabbing by a white student of a black student visiting the University of Maryland will be prosecuted as a hate crime, university police said Sunday.
Richard Wilbur Collins III was with two friends on the university's campus in College Park when he was approached by a man and stabbed in the chest with a knife Saturday morning, University of Maryland Police Chief David Mitchell told reporters.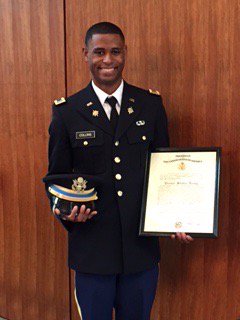 The 23-year-old had been commissioned as a lieutenant in the US Army two days before his death and had been set to graduate from Bowie State University (BSU) on Tuesday in a ceremony at Maryland, Mitchell said.
The University of Maryland student suspected of Collins's killing was a member of a Facebook group named Alt Reich, Mitchell said.
Posted by Libergirl