A petition calling for the arrest of former President Bill Clinton for alleged election law violations has gained over 100,000 signatures. He made appearances at three polling precincts in Massachusetts on Super Tuesday. State officials said he acted legally.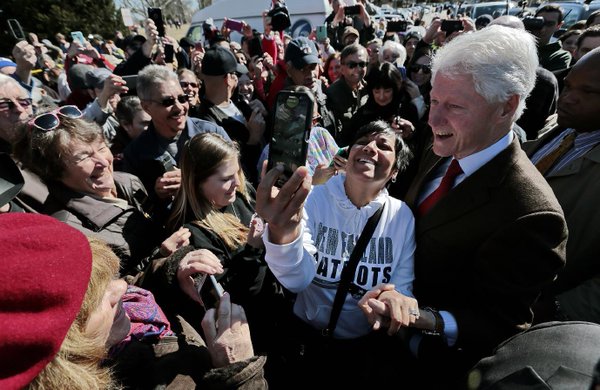 "This is a call for the immediate arrest of President Bill Clinton for clear, knowing and egregious violation of the campaign laws to swing an election in a significant way," said the petition to Massachusetts Attorney General Maura Healey.
"It could not be any clearer in the Massachusetts General Laws…[prohibiting] campaigning within 150 feet of a polling station…Clinton was not only electioneering within the boundary…photos and video show him greeting and talking up election workers inside," added the petition.
Posted by The NON-Conformist