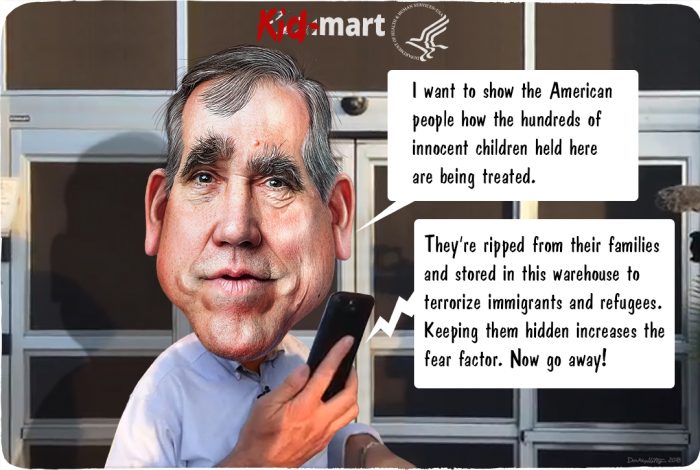 If the Democrats want to win control of the House in the fall, they need to have a plan, a positive vision, and a focus on issues that directly affect Americans. Not surprisingly, they are failing on all fronts.
I cover US politics for a living and, with less than five months to go before the crucial midterm election that will determine whether American voters will impose some checks on President Donald Trump, I couldn't tell you what the Democrats' platform is… or their plan for winning this November.
Instead of coming up with policies that will change the lives of Americans in a meaningful way — as well as a strategy of telling voters about them — they keep getting sucked into the Trump trap.
The president will do or say something that is so ridiculous or reprehensible that Democrats are sure that, this time, the public will surely realize that he is a know-nothing liar and demagogue who is destroying the US from within.
More from Klaus Marre and Donkeyhotey @ Whowhatwhy.org
Posted by Libergirl